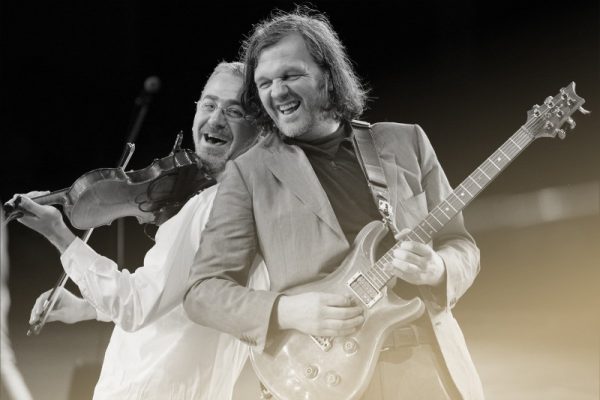 Emir Kusturica & The No Smoking Orchestra presentáse coa súa formación completa: voz, Emir Kusturica & The En el Smoking Orchestra presentáse con su formación completa: voz, guitarras, acordeón, bajo, violín, tuba, tambores, percusión, saxofón, trompeta, teclados, con el papel de guitarrista y cantante de Emir Kusturica.
Bajo el doce nombre de 'Unza Unza' su música así bautizada, es una mezcla de ritmos country, marchas turcas, trompetas gitanas, clásicos italianos, sonidos de América del Sur, bucles de tecno-pop, musette, Balkan con bases de punk, Kolo, tradición gitana, etc. "Joyeux Burdel" a la que nadie puede resistir…
Este año es la última oportunidad de ver a Emir Kusturika y la banda en vivo, pudiendo disfrutar de un directo único y festivo donde todo el mundo está invitado a bailar. Una pausa que llega tras ocho álbumes, el último de ellos editado en 2018 bajo el nombre de «Corps Diplomatique», una mezcolanza de sonidos, donde se pueden dar corridos mexicanos, sirtakis griegos, csardas húngaras o tarantellas italianas.
El cineasta y músico serbio llega con sonidos balcánicos, ritmos gitanos y jazz liderando su banda The En el Smoking Orchestra la XXXV Edición del Festival Noroeste Estrella Galicia.