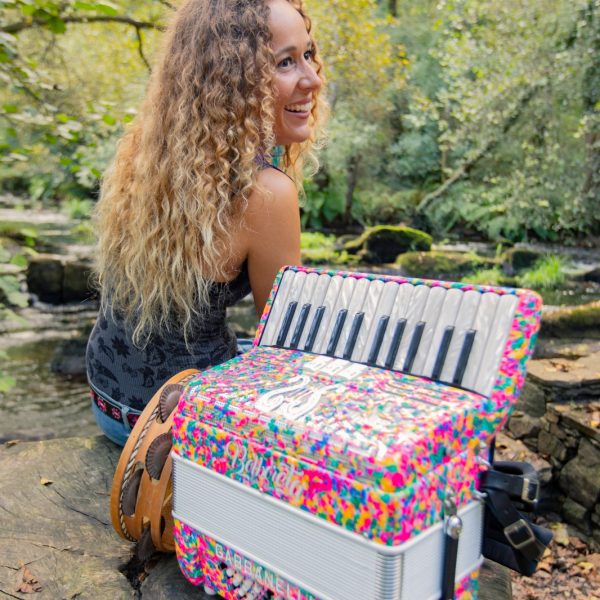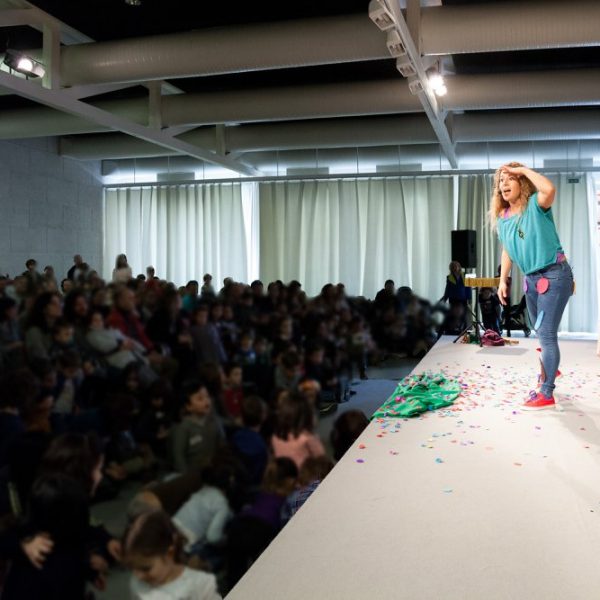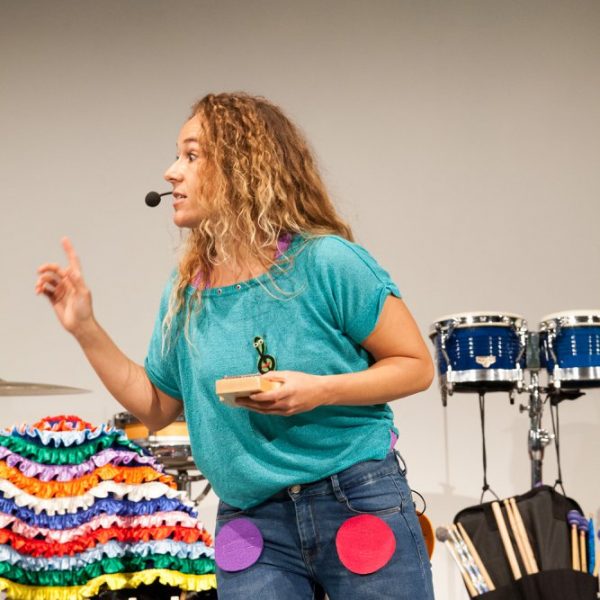 Lydia Botana is a music and musical pedagogue that produces different didactic music projects for children and families.
With an adventurous spirit, she travelled around the world sharing her music and learning about different cultures. All these experiences were reflected in an autobiographical book-cd titled De aquí para allá.
The representation of this story consists of a show where children from 3 to 10 years travel around the world learning, listening, dancing and singing the music of each place.
De aquí para allá has already been performed in several places of the Galician geography, in Barcelona, Madrid, the Canary Islands, Chile (with De aquí de allá, the Spanish version), France (with D'ici á lá), Senegal or Burkina Faso. 
Music, instruments and colours are the main protagonist of this show with which the public will discover different soundscapes enjoying and learning at the same time.