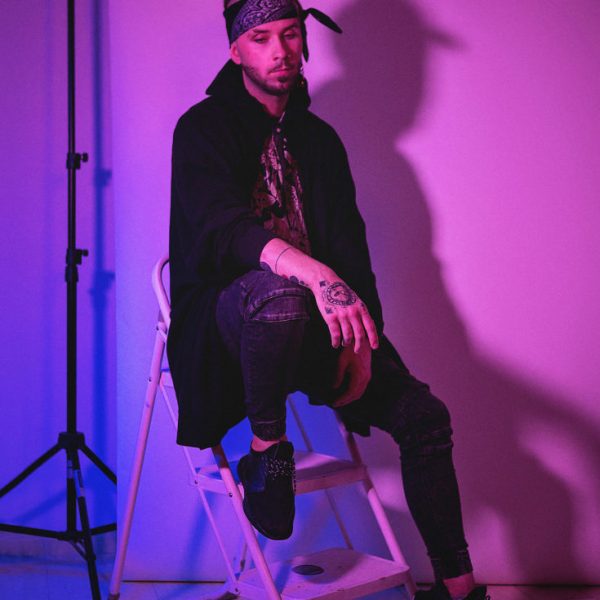 If turning pain into art is a gift, then DL Blando is blessed. This young mc and producer from Katanga (A Coruña) is able to bare his fears and disappointments through his compositions. He is one of the greatest exponents of the emotive side of urban music at a national level. His musical proposal can be related to references of the international scene such as Travis Scott or Lil Uzi Vert, among others. 
After taking his first steps in the Norweside, a collective extinct from A Coruña, the artist decided to take a step forward and launch his solo career. During the years 2017 and 2018, the artist was very prolific, constantly releasing singles that let him to achieve two objectives: to establish not only his sound but also his fan base, thanks to the productions of his collaborators such as Wax. Dee and Judah and also from respected beatmakers in the urban scene such as Royce Rolo, Elecesar and Horror. vacui. Thanks to his good work, Rels B, a reference artist in urban music, invites him to collaborate on his hit album Flakk Daniel's Lp (this work got eight gold discs). 
These two years of hard work finished in Mad World, his first full-length debut mixtape. A crazy world that represents the future, the present, humanity, a world that is sick, where we are all connected but that we don't want to see it, where we don't feel anything around us, and where we wear a sad face drawn like the one on the cover.