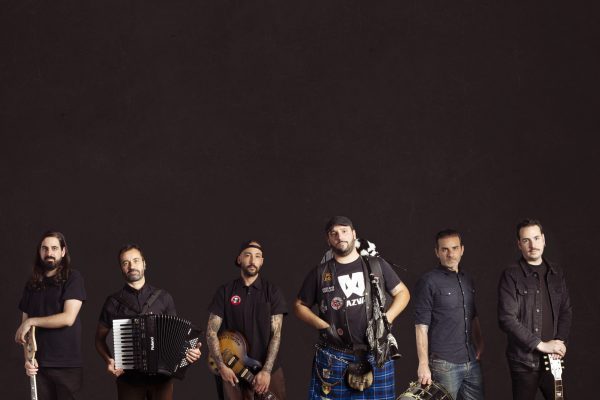 Bastards on Parade is a Celtic punk rock band formed in A Coruña in 2008. Musically speaking, the mix of classic punk rock with traditional Galician music has been their identity as a narrative of which is based around the working class, the social predicaments and the Celtic culture of Galicia.
From their beginnings, the group has received many great critics, above all for forming part of the specialised press at an international level, which has included their works in many of the best-selling lists of albums throughout the world.
This has led to them producing their albums with the principal underground record labels in Europe such as MAD Tourbookingand MUTTIS Booking, and to have the opportunity to tour Europe sharing the stage with the most rocking bands on the scene over their 10–year journey.
Their appearances at festivals are equally impressive; they headlined Rebellion Festival (UK), Punk and Disorderly (Germany) and the Berlin Folk Punk Festival (Germany), and in the Resurrection Fest on 5 occasions, Revenidas and Brincadeira (Spain) amongst others.
Their most recent work; 'Cara A Liberdade' (Face to Freedom) (2019, Maldito Records) for their tenth anniversary, is their first work in entirely Galician language, consolidating the identity of the group and giving even more authenticity to their work.
The result of all of this is a powerful live performance full of energy and diversity that leaves the audience singing and dancing from start to finish.